Shaped by her travels and by the circus world in which she grew up, Luna Silva combines her colourful and shining voice to the sound of the double bass, the guitar, percussions and her ukulele.
Based in Paris, they have just finished recording their first album produced by Alban Moraud (Harmonia Mundi Label, Mory Kante, Moriarty) due to be finished in January 2018.
Façonnée par ses nombreux voyages et par l'univers circassien dans lequel elle a grandi, Luna Silva mêle sa voix rayonnante et colorée au son de la contrebasse, de la guitare, des percussions et de son ukulélé.
Basés à Paris, ils viennent d'enregistrer leur premier album avec Alban Moraud (Harmonia Mundi, Mory Kante, Moriarty) qui est en cours de masterisation.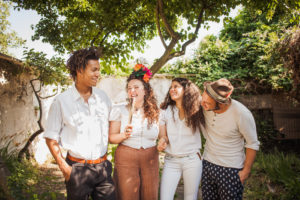 BAND MEMBERS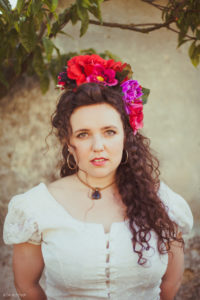 Luna Silva- Compositions/Voix/ Ukulele
Luna Silva entraîne, ses musiciens, son public dans un monde inclusif et multiculturel.
« Je veux que mes musiciens brillent, plus ils sont heureux et plus mon public l'est aussi. »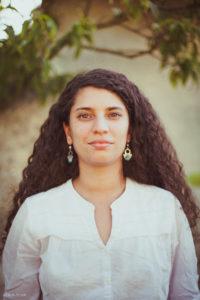 Anissa Nehari- Percussion/Chant
Anissa Nehari est une percussioniste hors paire, elle manie dextérité et émotions avec brio. Son groove et sa voix viennent compléter sans efforts la musique de Luna Silva.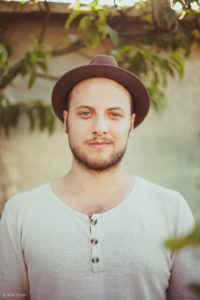 Maxime Barcelona- Guitare/Voix
Guitariste pleins de finesse, Maxime Barcelona trouve aussi bien les mélodies qui survolent et reste en tête bien après écoute que les riffs qui vont installer le groove.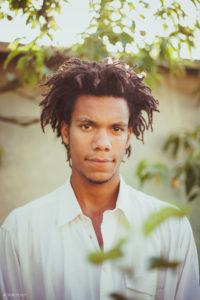 Yann-Lou Bertrand- Contrebasse/Voix
Yann-Lou Bertrand à un savoir-faire et une richesse de jeux qui touche. Il pourra tout aussi bien percer le coeur avec une phrase de son imaginaire que faire vibrer le corps de son publique.